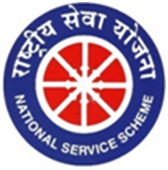 NSS is a noble endeavor in academic advancement; it incorporates the civic consciousness among students and faculty in order to secure community interactions; and it brings institutions of higher learning closer to society.
It demonstrates enough to use a set of experience and effort to achieve desired objectives that contribute to development initiatives.
Objectives of NSS
Gaining a better understanding of the community in which the volunteers serve.
Having a good understanding of the community in which the volunteers serve.
Identify the opportunities and demands of their neighborhood and participate in the problem-solving process by understanding themselves in relation to the community in which they live.
To foster a sense of social and civic responsibility among themselves
To learn how to mobilize community engagement;
To develop leadership characteristics and a democratic mindset;
To improve preparedness for emergencies and natural calamities;
To put their learning into action in order to solve personal and social problems and learn the skills needed to live in a community and share responsibilities.
Motto of NSS
The motto of NSS is  "NOT ME BUT YOU"
This reflects the essence of democratic living.
Supports the necessity for selfless service
Recognizes the other person's point of view
Exemplifies care for fellow humans.
It underlines "The welfare of the individual is ultimately the welfare of society."
NSS ACTIVITIES
  Activities of NSS are divided into two major groups
 Regular Activities  
 Special Camping Activities
Students undertake various programmes in the college, in the adopted villages and urban slums during the weekends or after college hours, such as :
Cleanliness Drive on the College Campus
Celebration of the Birth and Death Anniversaries of the Leaders and Social Workers of repute and conduct various activities like Debating Competitions, Essay writing Competitions etc.
Organizing various types of rallies in the city for the purposes like Tree Plantation, AIDS Awareness, Literacy Awareness, and Collecting Funds for Social causes.
Providing the opportunities to the students to attend various District, University, State, National level camps.
Developing leadership qualities among the students.
Organizing Blood Donation camps, cultural activities, and social activities in the adopted villages.
| | | | |
| --- | --- | --- | --- |
| Name of the Officer | Unit | Contact | Mail Id |
| Dr Abdul Majid Bhat | (NSS Program officer; Unit I) | 9797119273 | bhat.abdulmajid@gmail.com |
| Prof. Mohd Waseem Mir | (NSS Program officer; Unit II)     | 9596374048 | mirwaseem36855@gmail.com |